While Mass Live's wine columnist isn't a huge fan of Valentine's Day, he does note that it is still a fun excuse to share a homemade meal with a significant other, family members or friends. As such, he selected some wines that go great with romantic foods perfect for a cold, February night – including E. Guigal Côtes du Rhône Rouge 2017.
The column recommends bouillabaisse as a cozy, heartier alternative to a fish dish like salmon – adding that it is easier to prepare than one may think. As far as the wines, he says that the French fish soup pairs well with several different styles of wine "from heartier white wines like certain Chardonnays to red wines from France's Rhone region or Italy's Tuscany region." For Valentine's Day, he recommends Guigal's classic Côtes du Rhône Rouge. Read the full story HERE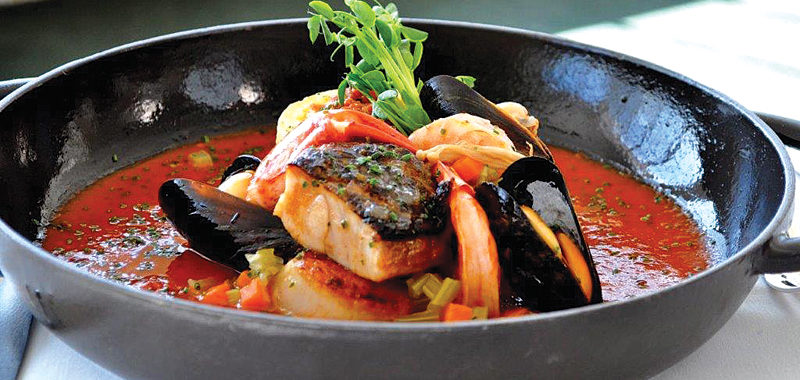 E. Guigal

Cotes du Rhone

Given that this particular wine can be the introduction to the entire Rhône Valley for a drinker, as well as the position they occupy in the Rhône, it is not enough for the Guigals to make a good Côtes du Rhône. They are relentlessly driven to produce a distinctive and outstanding wine that drives interest in exploring the entirety of the Rhône.
Rhône Valley, France

The more you learn about the Guigal family, the more astounding becomes their story.  Their wines are the benchmarks for every Rhone appellation, and over the last thirty years they have become arguably the most lauded producer in the world.  Year after year the Guigal family produces wines of exceptional quality that in all classes offer exceptional value.